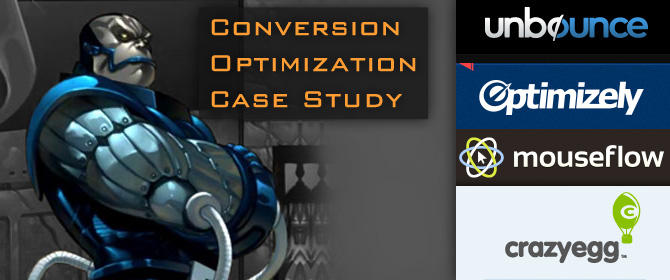 Back in the day, I would try to beat newbies over the head with conversion optimization. I got tired since most people are lazy, and assume their design is already optimized. I tend to fall into that same trap as well, so I'm going to document my progression with optimizing a landing page that's currently getting over 100 visitors a day (average 6100 for the last month), but getting less than 1% conversion. The site is generating 64K visitors a month, but only 1% are clicking on the ads, I'd prefer that, cause this site is clearly not selling that great. Once I get to the 2 to 4% conversion rate, I'll improve the overall traffic flow to the product, and take it from there.
First thing I did was steal all the ideas from this wickedfire thread, You want to make more money with current traffic levels?, and read all the reference materials in this threads, 6 common traits of high converting landing pages to get a refreshing on what's new in the game.
Reference Material:
First thing I'm going to do is sign up for Optimizely, Crazy Egg, and MouseFlow – Not Unbounce just yet.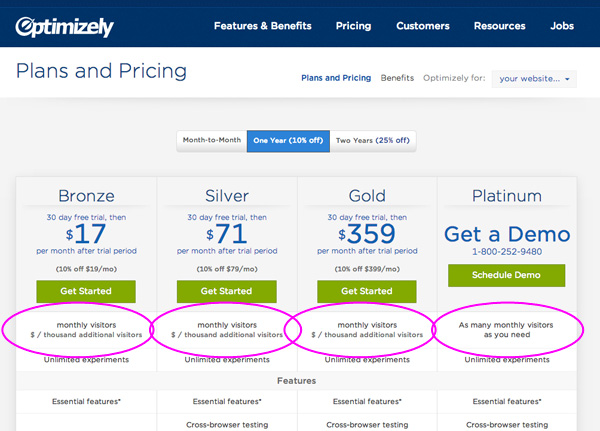 Optimizely – Found an error in Chrome on their website, took a screenshot and am sending it to them via twitter – their numbers don't render at all in chrome, but are perfect in Firefox. It's definitely a split test since in firefox I'm seeing the yearly pricing version whereas in Chrome i'm seeing the monthly version of pricing. Looks like I caught them slipping. (Looks like it's a problem with monthly versus yearly pricing)
(Just sent them a tweet about it: https://twitter.com/MercenaryCarter/status/375644545439916032)
ANYWAYS, I'm going to go with the Bronze package since it's has a 30 day free trial too, but for only 2,000 monthly visitors. After the free-trial I'll probably upgrade to the Silver for $71. Total cost for now – free.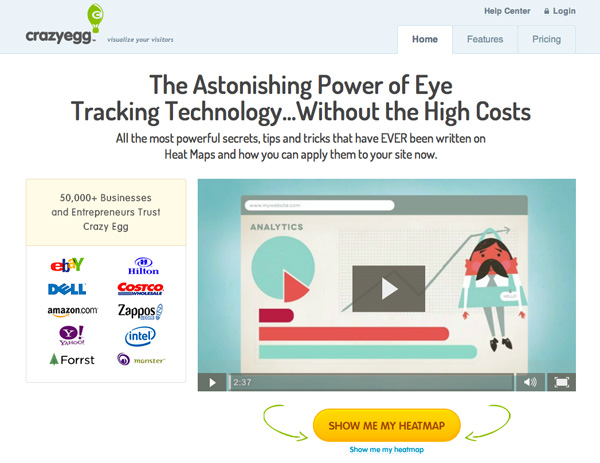 Crazy Egg – Since I know i'm getting around 6000 visitors a month to the landing page, I'm going to go with the Basic plan for now. Even though the website gets well over 60K visitors a month, but I'm only going to concentrate on the 1% of visitors that are interested in the product which have clicked but aren't converting. I'm starting this on the cheapest route possible. It's normally $9 for this, but there is a 30-day trial for $0, then $9 afterwards, so Free for now 🙂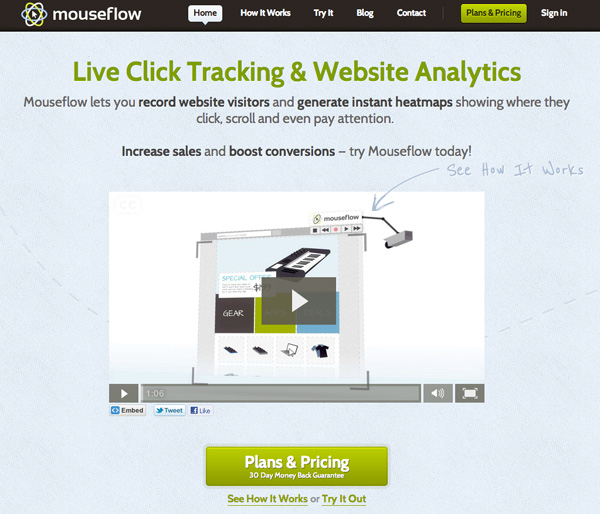 MouseFlow – I'm trying to figure out if I should go with the free plan which gives me 100 records a month or the Small which gives me 1,000 recording a month for $14 a month. There is a 30 day money back guarantee, but i doubt I'll be willing to go through and watch 1,000 recording the first month. A long time ago I used to use their competitor Clicktale, which gives out 400 pageviews per month now – looks like they don't have pricing on their website. I hate companies that do that. Keeping with the traditional route of free, I'll go with the free plan.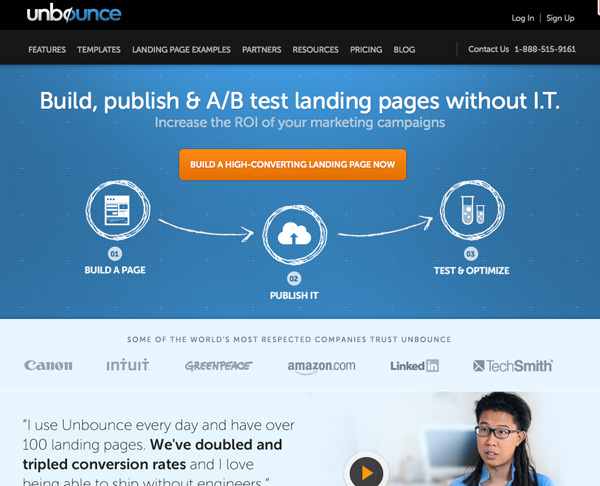 Unbounce – I'm going to be using Unbounce for a lot of their knowledge and resources. Ironically, I'm not using them for services, but I might give them a test drive after the first 30 days to see what's up. They also have a free 30 day trial, and their lowest plan is $49 for 5,000 uniques. (seems a bit more expensive in the beginning, but again, there is a 30 day free trial). If I completely fail with CrazyEgg, Mouseflow, and Optimizely, I'm just going to cancel and sign up with Unbounce and check out their results.
So with this game plan, for the first 30 days I'm going to optimizing my landing page's conversion rate to above 1% then 2% then 3% and so on. Using the same 100+ visitors and at a $24 price point – if I can get it to 1% that'll be a nice boost of $720 in additional revenue, that will more than pay for the 2nd month's pricing plans.
To get an idea of the performance I'm going to display past performance:
July 1 to July 31:
Orders: 6 sales
Landing Page Visits: 5,215
Conversion Rate: 0.001150%
Revenue: $151.07

August 1 to August 31:
Orders: 14 sales
Landing Page Visits: 6,576
Conversion Rate: 0.002128%
Revenue: $357.37
LOL, at least I've been doubling my conversion every month :D, See mom I'm a pro already.
I'm going to use the rest of the day to setup a 2nd landing page, and then setup 2 additional versions of the current landing page – with new content. I have to "get" testimonial videos for the NEW 2nd landing page, so that might slow things down on that side. At least I'll be able to get started with new copy that I've already gotten from my copywriters. To Sum up:
Currently have 1 landing page converting at 0.002128%.
I have 2 additional sales copy from different copywriters, which I will be testing for a total of 3 landing pages.
I am creating a brand NEW landing page with it's own custom copy – will take a little while to get up and running – 4th landing page.
I just remembered I have the OLD landing page, which I never got the conversion numbers, but will probably thrown in this test to see what's up if I need something to test against – 5th landing page.
I'll probably be back tomorrow with an update. Follow me on twitter for updates, since I post new blogposts only there at the moment → @MercenaryCarter