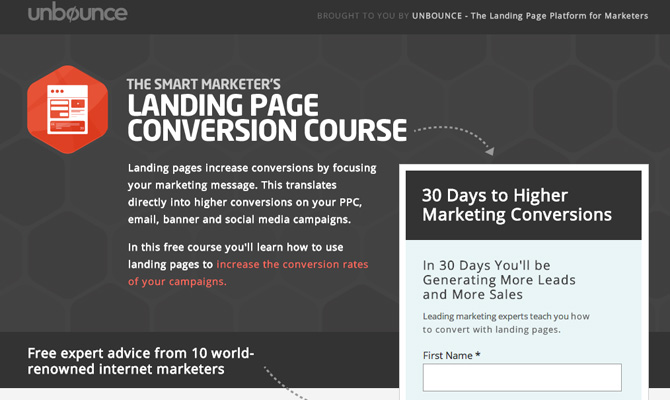 Optimizely.com: Another sale last night, this time from the Original lander. It was just about time – Usually that conversion is at a .002%, so when it dips below and hangs around .001%, it'll jump back soon, just a matter of statistics. I keep thinking that eventually statistics won't matter – but then again, human behavior as a collective is predictable – it's just about fine tuning everything in the end. (Quick update, just got another sale with the Variation #1 this time as I was writing this post)
Sales Conversion:
Original (baseline): 2 sale [ 2 / 859 – 0.002328% conversion rate ]
Variation #1: 8 sales [ 8 / 881 – 0.009081% conversion rate ]
1740 Unique Visitors
Adroll.com: Got a nice re-tweet from the good folks at Adroll. (https://twitter.com/AdRoll/status/378565575124844544). Looks like now I've got to be all professional – take off that hacker hat and put on my marketing top hat.
Total Unique Re-targeting Visitors: 6,379
Landing Page Specific: 426
I've been contemplating the re-targeting campaign and I'm definitely going to use a new specific landing page – most likely the same price for people that have already landed on the landing page – with it's own product ID to track those conversions. The beautiful part of all this is I got my merchant tracking system down to a science now, so I'll be able to immediately tell where visitors clicked, and get as much accurate results. We'll see real quickly what's the full story on Adroll.
UnBounce.com: So looking around the internet for more conversion optimization ideas and talking to the folks at TwistForum.com, I was pointed to this Free 30 day course from Unbounce.com (Screenshot way above). NOTE, you have to sign up, and I was confused as to when I would receive the link to the courses, so I sent an email to the CEO Oli Gardner (@oligardner, around 7:30pm last night (Remember it was a friday night – friday the 13th, actually), and this dude actually got back to me at a little before 11pm. I'm like, alright, these guys know what time it is. Anyways, he explained I'll get the link tomorrow (today) and they maybe changing the process in the future. They've got tons of resources on Split testing, I'm definitely going to go with them for the next round of free trials.
CrazyEgg.com: One thing I realize with crazyegg is once you get about 500 to 800 visits to a landing page, you pretty much know what you have to change and do. Make all images clickable or smoothscroll to a location, remove social icons, and distracting links, etc. I'm just letting it run its course since it's in sync with Optimizely. I pretty much learned where the hot areas are, and where I want to create improvements with this lander. There is this one area on the 2nd lander that's is getting clicked on so crazily that it's bright white, and all the other blue dots are barely noticable – so that's definitely a reason it's a winner. Crazyegg is DEFINITELY worth the time and money.
Conclusion: The next step is to setup the old lander as the next test. I'm going to use the old lander versus the new lander with improved copy. I should probably use the old lander, with the new copy actually – scared of losing sales, even if it's for a week, but screw it, it's for the better good. In the end, I'll see what landing pages converted the best. I've got to spend the rest of the day, coding out the old lander, and making adjustments accordingly. It's not completely scientific here, but it's better than absolutely nothing, which is what I was doing before. I don't know whether I should put the on-exit popup, since it'll give it a huge advantage over the new versions which didn't have them running. I'm probably not going to, but when I find out the final design (3 total to test – 1 – current, 2 – old, 3 – brand new), I'll do it on there.
I'll probably install MouseFlow.com on the next landing pages test since I don't have the my mouse custom script on there.
—
Just Broke 1%!!!
Quick Update: Another sale today! – went for Variation #1 again. Just Broke the 1% conversion mark! I know it's going to gradually fall back, but it feels pretty awesome right now!
Sales Conversion:
Original (baseline): 2 sale [ 2 / 873 – 0.002291% conversion rate ]
Variation #1: 9 sales [ 9 / 894 – 0.010067% conversion rate ]
1767 Unique Visitors