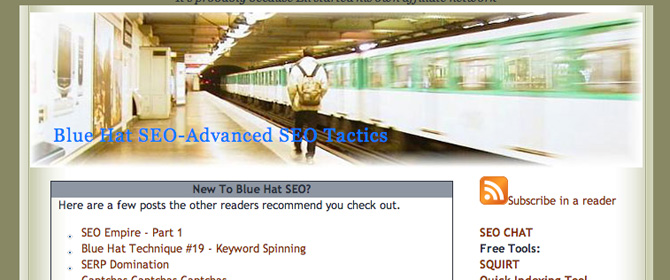 Crazy Turn of events today. After the latest SEO contest over on Wickedfire, Eli awarded the winner skohh the BlueHatSEO.com domain!!! That's pretty nuts! Skohh's been taking over the SEO scene for a while now, and he's a great fit for that throne.
I know so many of you like me got exposure to "advanced SEO" techniques from BlueHatSEO, actually it led me to WickedFire where I've met some great individuals – Brothers in Armys so to speak. BHS changed the perspective of a whole generation of SEOers and online marketers, so it's great to see that it's being handed down to the next generation of SEOers. Crazy Day.
Congrats to OmniRoss!
Time to get some work done.