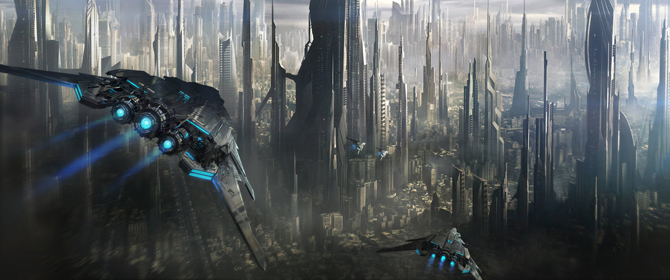 I remember when I was little dreaming of the future. Where we'll have space cars, advanced technologies that would implement directly into your head, crazy thinks like that. But you know what we've got, keyboard and mouses. Don't get me wrong, with LeapMotion and other new advancements we're finally breaking barriers, but honestly this is not what I envisioned at all.
One of the biggest disappointments are people. I thought people would be a lot smarter in the future – I dunno how. I just assumed technology help increase the overall IQ level of individuals. But as you visit the internet and go through the different levels of the internet, you notice the same things you notice in the real world. Bad neighborhoods, Good neighborhoods with bad neighbors. Scam, scoundrels and suckers. It's the same nonsense online as offline.
Where is the future I dreamt of? I guess it's up to us as individuals to create that future.