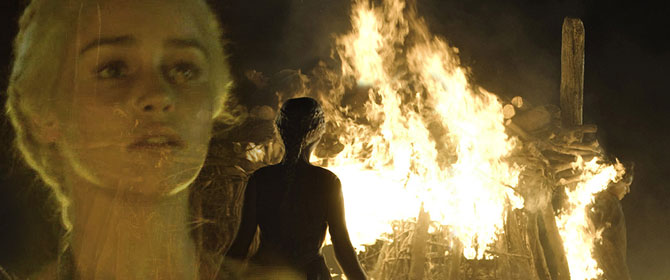 "You won't understand it, until you focus on it." Li Zongwu
Nothing much, what's going on with you?
Working full-time and trying to build something part-time. Tried that before?
Nah, I go by the burn your boat philosophy. Go all the way or don't bother.
Have you ever held a full-time job?
Yeah, a couple of them, more than couple actually. Then I parted ways with some of the founders, started a company got a small percentage, then left those clowns and got a partner and went all in. Then I left that partner, now I'm here by myself. They were stepping stones at best. Weights at worst. People waste time and held me back.
What's the lesson? should I decrease number of coworkers which will result in increased revenue?
Well, no, it's about constantly reinventing and improving yourself. The problem is not the co-workers, it's that, that stage in the process of my life was simply over and you have to move forward.
I still have business partners that I go 50/50 with, but overall, I'm not dependent on another person at any level, if people fuck around, it won't be my money lost. It sounds cruel but some people are pawns and you have to treat them that way and as you know in chess pawns have to get killed off for the bigger moves by the bigger pieces. Once you detach yourself from the emotion, decisions are a lot easier.
I've got a full time and doing my side stuff part time, what do you think?
Problem is, that part-time, full time mentality isn't going to cut it, eventually you'll have to go all in. Remember, the 99%, those faggots crying about life being too tough and rough, all are working on Plan B. Going to college to get a job to fall back on and shit, they don't believe in themselves or their ideas, fucking peasants.
Trying out ideas and executing them by yourself – how did you do it?
By doing it, What kind of question is that?
What about if capital is low?
Capital? man I've started from scratch a dozen times, every time I left a partnership I left them with all the revenue, and didn't look back fuck them. What do you need for capital? Traffic – traffic leaks are free. web design? conversion? Meh, doubt it, it all can be learned in a weekend.
Yeah, but you have a truckload of experience.
nah, that's bullshit, I just grind morning till night. this one guy in October (2013), asked me a question, he wanted to do SEO and content – had this long ass plan of setting shit up like the stars are going to align, I made one comment, "you know there are faster ways of getting traffic than SEO right?" told him he might want to check those other ways out. One month later he comes back thanking me for that one fucking sentence. I hit him up on Skype, and we get to talking, he was making $600 a day in profit. then one day he said he hit $800, then $900 a couple of days later, then $1200, then, $2500, then 40K in profit in a single day. So yeah, there goes your 'experience' excuse out the window, now he's averagig $1 to 2K a day in profit, with huge spikes every now and then. Small business would only dream of such a level, it's all about grinding, everything else, meh
When you started how did you keep grinding?
I told everyone around me to go fuck themselves. I went at it day and night, weekends, holidays. I kept going and going and going, didn't give a fuck what was going on around me, I just wanted to make it and survive, blocked all that noise out, Facebook, the news, Twitter, forums, all that bullshit, that's what you have to do, no partying, no hanging out, just grind until you strike it – then when you hit it, KEEP GRINDING until you finally automate it. Then maybe, take a one month vacation. The people that are left around you are your true friends. Others will flock back, but those will be the leeches. At the end of the day, you can sit around fucking around with your friends and family, who are most likely in the 99% – or you can become the 1% and grind your way to the top. You'll come to that fork in the road and hopefully you'll take the road less travelled, IF you want it, like truly want it.
I got the desire.
Desire is bullshit, action is all that matters, So what are you going to do now?